Our Stories
Projects We Support
Tetepare Island is the largest uninhabited island in the South Pacific and one of the last remaining unlogged islands in the Solomon Islands. Untouched by humans since the mid-1800s, Tetepare harbors 12,000 ha of thriving rainforests, coral reefs, mangrove swamps, and nesting beaches for critically endangered leatherback turtles as well as dugongs, saltwater crocodiles, and countless species of birds and fish.
In 2002, the island's customary landowners formed the Tetepare Descendants' Association (TDA) to avoid imminent commercial logging of the island. TDA is now officially recognized by the national government as representing the legal owners of Tetepare. With support from several outside organizations, TDA conducts patrols and carries out both terrestrial and marine biological monitoring.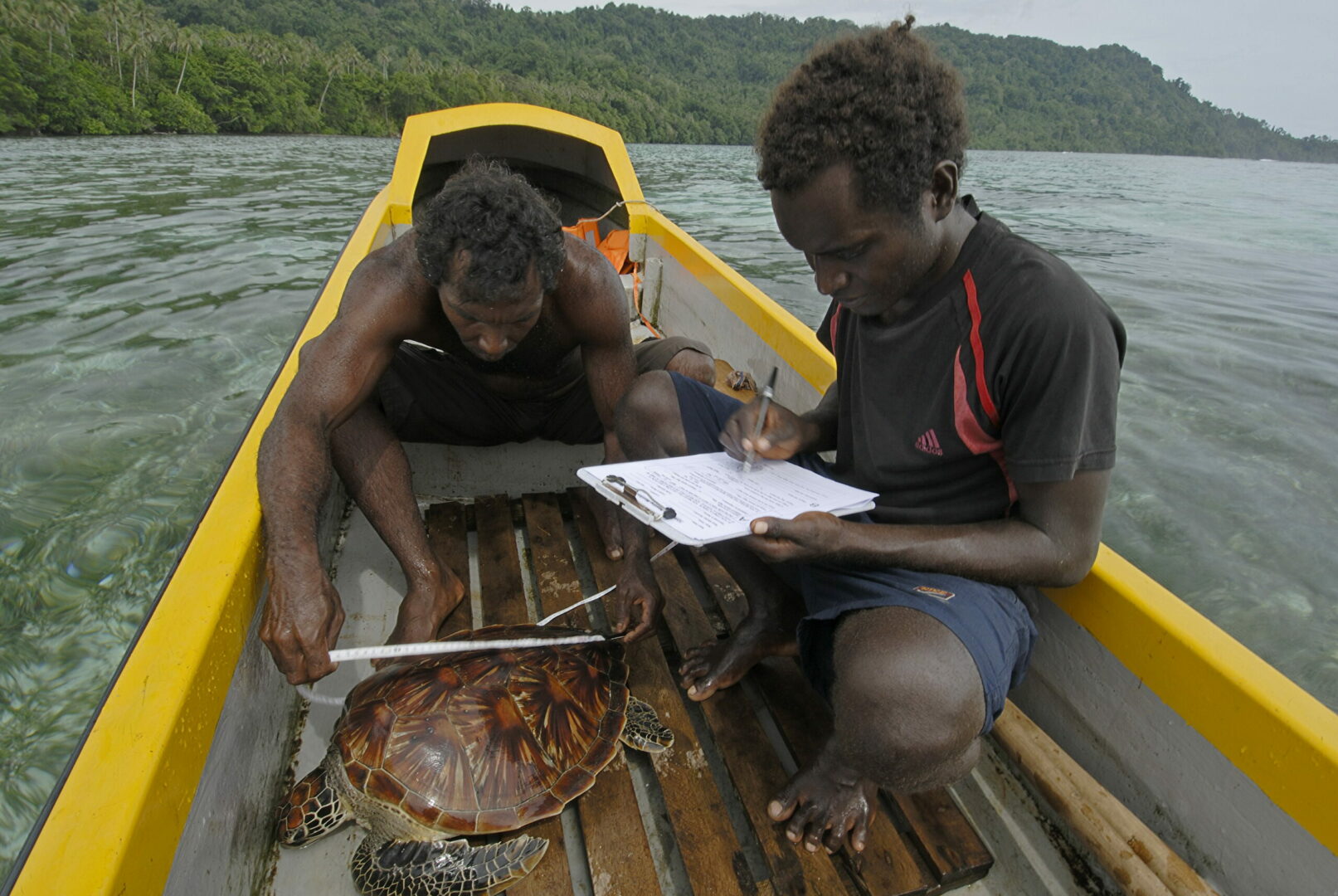 In light of significant forgone income from choosing conservation instead of logging, TDA has also initiated projects to create tangible benefits for its members. Chief among these is a community ecolodge and a direct benefit program that provides scholarships for children unable to pay school fees.
As a result of these activities, in a country that has seen most of its forests fall to logging, Tetepare remains one of the last major refuges for plant and animal species found nowhere else. It is also one of the few places in the entire Pacific where communities have effectively resisted commercial loggers.
Conservation Agreement Fund administers funding from a variety of sources to support the Tetepare CCA, including a dedicated project endowment established in partnership with Conservation International's Global Conservation Fund through a generous contribution from AusAID. Over the past decade, the Conservation Agreement Fund endowment has provided funding to support the TDA scholarship program, rangers, the ecolodge, and environmental monitoring.
In addition, Conservation Agreement Fund has recently made a two-year commitment to hire a new program director. Our hope is that fundraising efforts in the future will allow us to expand our endowment to establish a more secure foundation for the project's long-term sustainability.
Kenya: Maasailand Preservation Trust
Prior to European settlement, 1 million lions lived in Africa. By the 1980s, the population had dropped to 200,000 due to overhunting, habitat loss, and other human encroachment. Fewer than 30,000 lions remain in the wild today, mostly in parks and protected areas too small to maintain viable populations. Lions are key indicators of ecosystem integrity, requiring large areas and herds of prey to thrive.
In 2003, indigenous Maasai landowners entered into an agreement with the Maasailand Preservation Trust (MPT) to keep lions and other predators safe on the community-owned Mbirikani (pronounced em-bee-ree-con-e) Group Ranch in Southeastern Kenya. Mbirikani is one of six contiguous Maasai-owned grazing areas, which together form a natural corridor essential to the ecological integrity of four surrounding national parks.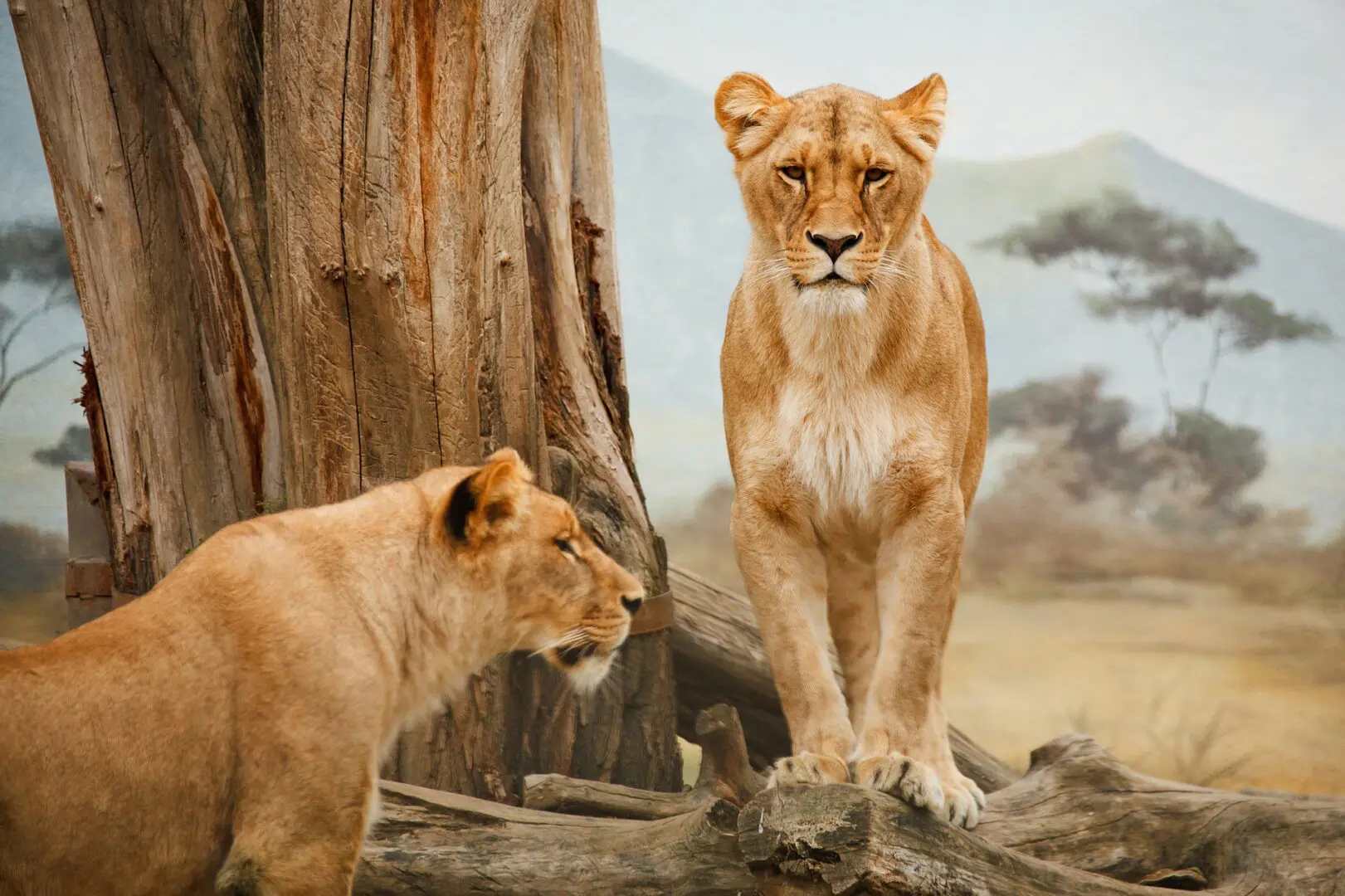 In a region where lions once thrived but are now on the brink of local extinction, the Mbirikani agreement has virtually stopped the killing of predators across more than 300,000 acres. The Predator Compensation Fund pays the Maasai for livestock killed by predators in return for a community-wide cessation of lion killing. MPT's success protects lions entirely outside of parks, providing a model for conservation of critical, unprotected areas, complete with roaming prides of lions, wild herbivores, and people.
The result is that no lions were killed in Kenya's Mbirikani for more than seven years. "That's an amazing success story," says Dr. Richard Rice, President of the Conservation Agreement Fund. "We have real, measurable proof that involving the local Maasai in lion and landscape conservation on their traditional lands is having a powerful effect."
The original agreement on Mbirikani proved so successful that it has now been expanded to two additional ranches, including, most recently, the Ogulului Group Ranch, which surrounds Amboseli National Park. This brings the program's coverage to over 1 million acres stretching from the gates of Tsavo West National Park to the gates of Amboseli, and buffering the loss of livestock for some 35,000 people.
Before the start of this project, lions were being killed at a rate of 1.8 a month. Since inception, that rate has fallen to less than one per year. This dramatic turnaround has almost certainly prevented the local extinction of this iconic predator as well as providing protection to other predators such as the cheetah, leopard, wild dog, jackal, and hyena.
The Conservation Agreement Fund is supporting the Predator Compensation Fund by establishing an ecosystem-wide trust to ensure uninterrupted funding for this project in the future.
To learn more about the Predator Compensation Fund and to make a donation visit:
Also, please watch this video explaining the importance of this project.
Maasailand Preservation Trust
Uaxactun and Paso Caballos, Guatemala
Finding communities willing to protect vast expanses of tropical forests is easier said than done. But, two innovative conservation agreements pioneered by Conservation International and the Wildlife Conservation Society in the Maya Biosphere Reserve of Guatemala are doing just that.
Support from the Conservation Agreement Fund will help ensure that these agreements continue to provide an effective model for community-based conservation in the midst of Central America's largest and most spectacular nature reserve.
In 2009, the first conservation agreement was signed with the village of Uaxactun ("Wah-shock-tune") protecting 200,000 acres of forest in the heart of the reserve. Replete with species such as jaguar, puma, crocodile, white-lipped peccary, and spider monkey, Uaxactun's forests form a continuous corridor linking Tikal and Mirador-Rio Azul national parks, with connectivity to Calakmul Biosphere Reserve in Mexico.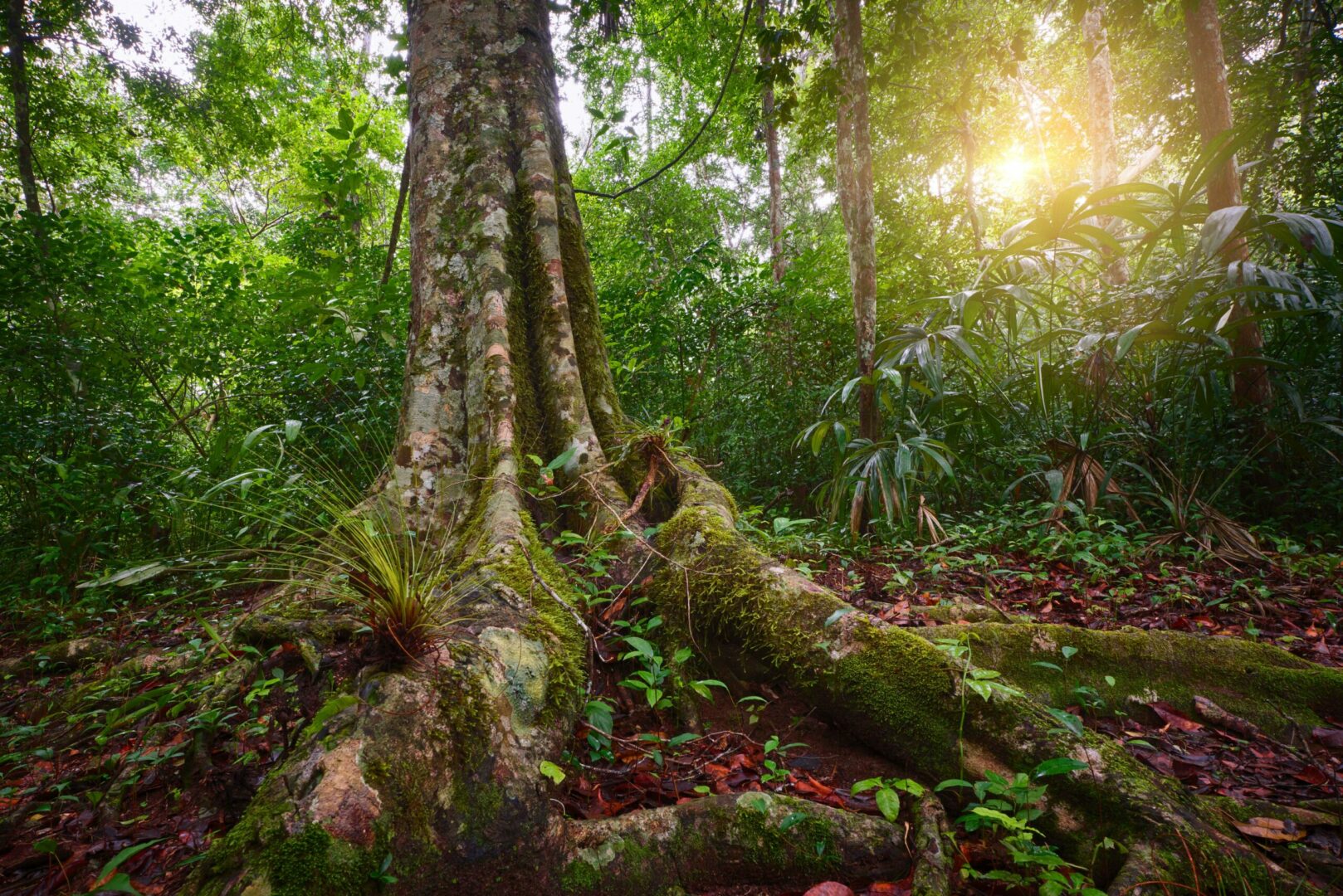 The conservation agreement in Uaxactun provides annual resources that solidify the village's commitment to long-term forest protection. Included are funding for patrols, fire prevention, education, and support for the harvest of non-timber forest products. The community also engages in a small amount of sustainable, commercial timber production. Conservation commitments include controlling fire, a ban on cattle ranching, and preventing all deforestation and immigration.
In 2010, a second conservation agreement was signed with the Q'eqchí Maya village of Paso Caballos. This agreement is aimed at conserving Guatemala's last nesting stronghold of the spectacular scarlet macaw.
Unlike Uaxactun, the villagers of Paso Caballos depend on agriculture and live in the midst of Laguna del Tigre National Park, a highly threatened section of the Maya Biosphere Reserve. In previous years, the mismanagement of fire—a common tool for clearing agricultural land and fixing nitrogen in the soil—caused severe damage to nearby macaw nesting habitat.
But, with the support of a modest financial incentive, villagers have successfully controlled fire and helped to keep illegal colonists at bay. Conservation incentives assist local farmers with controlled burns, provide improved education, and strengthen local community organizations. The net result in 2010 was zero acres of the park affected by fire, and most importantly, a community now dedicated to the protection of 35,000 acres of critical macaw nesting habitat in one of the most threatened parks in Central America.
Democratic Republic of the Congo
The Bonobo Conservation Initiative (BCI) is the leading international organization dedicated to the conservation of bonobos, the closest primate relative to humans. Found only in the Democratic Republic of the Congo (DRC), bonobos inhabit the heart of the largest rainforest in Africa. BCI's mission is to ensure the survival of wild bonobos and their rainforest habitat in the Congo Basin.
Over the past two decades BCI's efforts have produced a remarkable string of accomplishments. In cooperation with their Congolese partners, they have made local agreements to protect bonobos at a dozen strategic sites leading to the creation of two legally gazetted and locally managed nature reserves (Kokolopori and Sankuru) spanning nearly 9 million acres, an area larger than the states of Massachusetts and Rhode Island combined. They have gained the support of world conservation leaders and the respect of dozens of local communities who are taking the lead in on-the-ground efforts to preserve the species and its valuable rainforest habitat.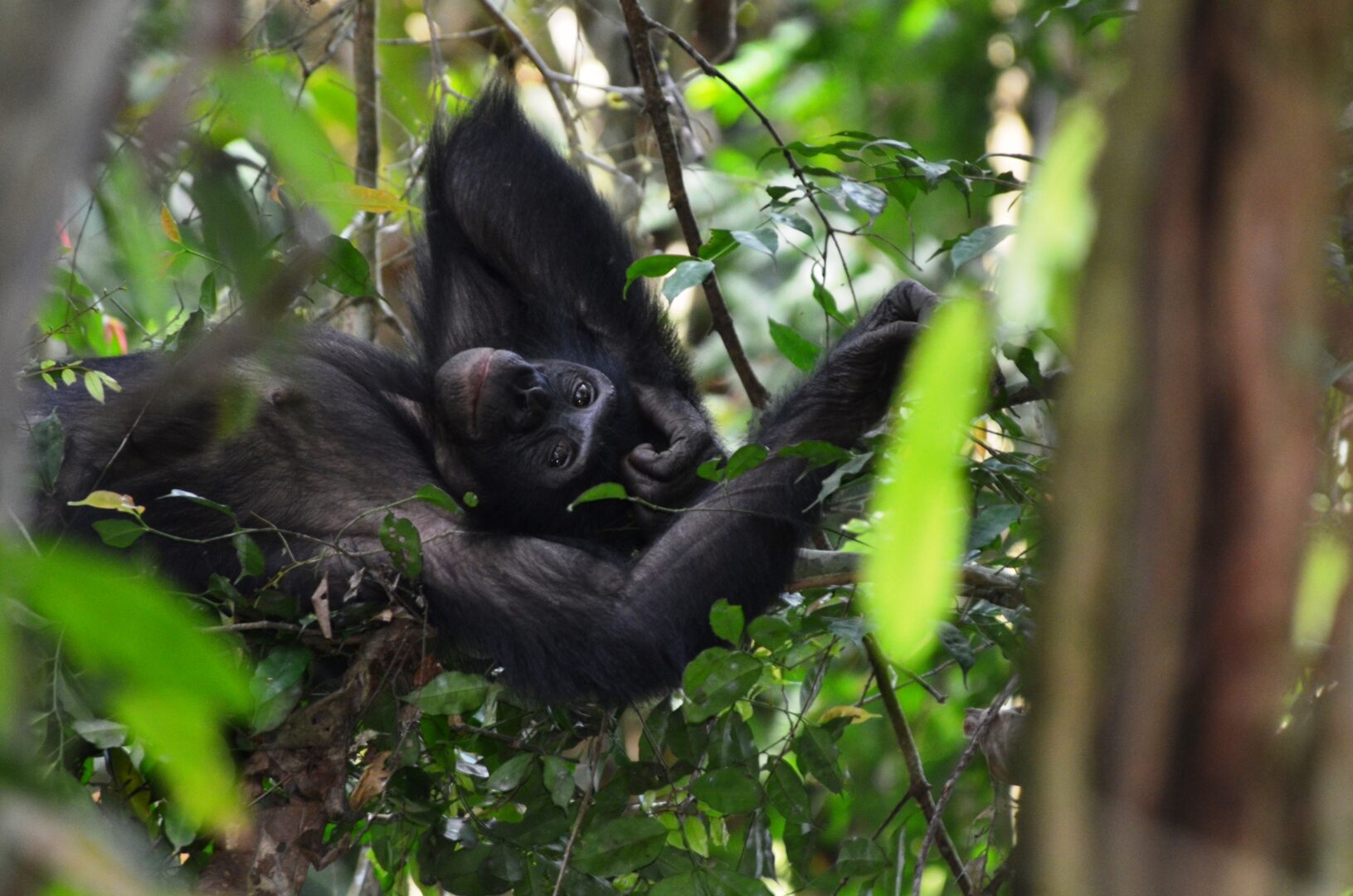 The guiding vision of BCI and their local partners is the Bonobo Peace Forest, a connected network of community-based reserves supported by sustainable development and comprised of all of the sites where BCI and their partners work. The Peace Forest was founded in the wake of the Congo War, one of the world's most enduring and violent conflicts. In 2002, a peace accord was signed to end the fighting in DRC and establish a government of national unity. Since then the country has entered into a period of relative political and economic stability which has created an important opportunity for launching sustained and effective
conservation activities.
The Peace Forest has responded to this opportunity by providing protection for bonobos and other important species while at the same time ensuring a better life for the people who share the forest in which they live. Since 2001, the Peace Forest concept has evolved organically, driven primarily by Congolese community interests, from the grassroots level to the national leadership. Today, the Peace Forest covers more than 30,000 square miles.
The Conservation Agreement Fund is working with BCI to secure the future of the Bonobo Peace Forest by establishing a Peace Forest Endowment.
To learn more about BCI and to make a donation visit: